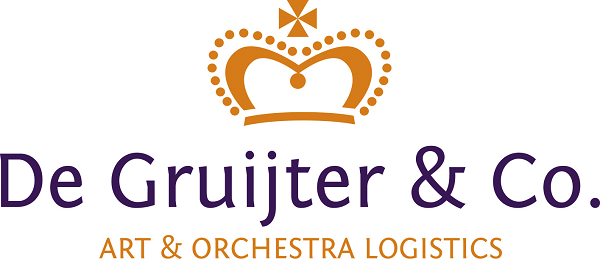 Koninklijke De Gruijter & Co. is vanaf haar oprichting in 1881 gespecialiseerd in internationale transporten/verhuizingen en draagt mede door haar (inter) nationale reputatie van betrouwbaarheid en kwaliteit al sinds 1920 het predicaat "Koninklijk".
De afdeling Art & Orchestra Logistics is enkele jaren geleden opgezet om zich volledig toe te leggen op (inter)nationaal transport, handling en beheer van kunst en cultureel erfgoed voor musea, galeries, kunstenaars en verzamelaars. Ook verzorgen wij de logistiek van reizende orkesten, nationaal en internationaal.
Kwaliteit en betrouwbaarheid staan bij ons centraal. Wij werken als team met toewijding en respect voor onze klanten, voor elkaar en voor de bijzondere objecten die ons worden toevertrouwd. Ons doel is dan ook om deze activiteit op een hoog niveau uit te bouwen. En met succes!
Vanwege het toenemend aantal opdrachten zijn wij op zoek naar een:
Zelfstandige en creatieve Projectcoördinator M/V
Full time/40 uur
Een beeld van de werkzaamheden:
Als projectcoördinator beheer je het volledige proces van de diverse kunst- en orkesttransporten – van offerte tot en met factuur. Of het nu gaat om het vervoer van een enkel object of het logistiek begeleiden van een volledige tentoonstelling. Je inventariseert de wensen en verwachtingen van de klant en maakt aansluitend een projectplan op maat. Je bent de schakel tussen verkoop en uitvoering en bewaakt de voortgang en kwaliteit van de projecten. Van aanvang tot en met afsluiting blijf je communiceren met de opdrachtgever.
Wat verwachten wij:
MBO+/HBO werk- denkniveau;
bij voorkeur ervaring in de culturele sector, en/of ervaring in de logistiek en
aantoonbare affiniteit met kunst en cultuur;
Uitstekende mondelinge en schriftelijke beheersing van de Nederlandse en Engelse taal is
een vereiste;
Je bent klantgericht, inventief en doortastend.
Je communiceert – zowel intern als extern metovertuiging en plezier.
Onze teamleden zijn "van alle markten thuis", omdat wij elkaar ondersteunen en werkzaamheden opvangen in geval van drukte. Deze flexibiliteit hoort bij onze cultuur en verwachten wij ook van jou.
Geïnteresseerd?
Stuur dan zo snel mogelijk je CV en motivatiebrief naar Bianca Roskam via e-mailadres;  solliciteren@noble-mobility.com