Zes gerenommeerde organisaties hebben de handen ineen geslagen
Doel: meer toegevoegde waarde bieden op het gebied van relocations en verhuizingen.
Internationale verhuizingen vragen een ander soort expertise. Die kennis is terug te vinden bij Noble Mobility. Met de gebundelde ervaring van deze zes  partners staat er een internationale relocation organisatie van formaat klaar: Noble Mobility is in één klap de grootste internationale relocator van Nederland!
Relocation service: Meer dan verhuizen alléén
Noble Mobility is een organisatie die verder gaat. Letterlijk en figuurlijk. Heeft uw medewerker assistentie nodig bij het vinden van een (tijdelijke) woning? Moet ook de inschrijving van kinderen op een school in het buitenland worden geregeld? Of wil de opdrachtgever ter plekke direct over een tuinman kunnen beschikken? Met Noble Mobility heeft u één aanspreekpunt. Onze alliantie van specialisten levert hoogwaardige dienstverlening op maat. Deskundig en slagvaardig. Betrouwbaar en inventief.
De zes participanten achter Noble Mobility behoren elk tot de toonaangevende bedrijven in de branche, en zijn in financieel en kwalitatief opzicht kerngezond!

GRS (Global Relocation Services) is een internationaal opererende relocation organisatie met volledig ISO gecertificeerde kantoren in meer dan 90 landen. GRS is EURA gecertificeerd.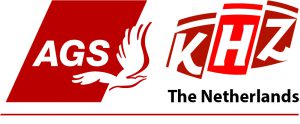 AGS KHZ is de grootste onafhankelijke organisatie voor internationale verhuizingen. KHZ verzorgt zowel particuliere als zakelijke verhuizingen, onder meer voor overheden, multinationals en non-profit organisaties.

Verhuisbedrijf Koninklijke De Gruijter & Co. heeft meer dan 135 jaar ervaring in het hogere segment van de particuliere en zakelijke markt. Zo behoren particulieren, multinationals, 'executives' en ambassades tot het vaste klantenbestand. Nationale en internationale verhuizingen.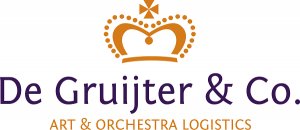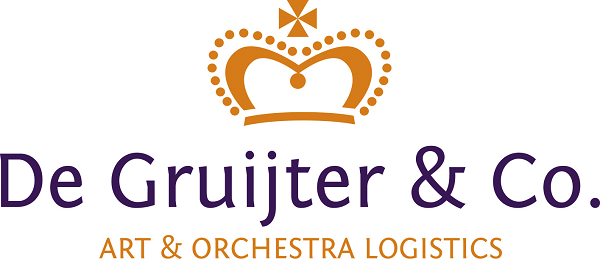 Koninklijke De Gruijter Art & Orchestra Logistics
• Betrouwbaar en gespecialiseerd in handeling van kunst en muziekinstrumenten
• State of the art logistieke concepten: duurzaam en efficiënte processen van a tot z
• 135 jaar kennis en ervaring in handeling en transport van kostbare en delicate objecten
Koninklijke De Gruijter Art & Orchestra Logistics is partner van het Koninklijk Concertgebouw Orkest

Passies Internationale verhuisbedrijven is al sinds 1937 een specialist in het intern en extern verhuizen van kantoren, bedrijven en instellingen. Passies heeft daarnaast ruime ervaring op het gebied van nationale en Internationale verhuizingen. De kwaliteit certificaten; Erkende Verhuizers en Erkende Projectverhuizers garandeert een zorgeloze verhuizing.

XLPack is dé specialist op het gebied van industrieel verpakken. Van volledig op maat gemaakte houten kisten, kratten en transportvloeren tot het sealen en inkrimpen van uw goederen
Alle zes de bedrijven behouden hun eigen identiteit. Het is juist de combinatie van kennis en ervaring die het resultaat van de krachtenbundeling toegevoegde waarde geeft!