Six renowned moving companies have joined forces
Their purpose: to create even more added value in the relocations and moving market.
International relocations require a specific level of expertise and experience. You will find this knowledge at Noble Mobility. The combined experience of the six partners has created a formidable international relocation organisation, making Noble Mobility the largest international relocator in the Netherlands!
Relocation Services: more than just moving
Noble Mobility is an organization that goes beyond your expectations. Literally and figuratively. Does your staff need assistance in finding a (temporary) home? Must the registration of children at a school in a foreign country be arranged? Or is the client in need of a gardener on site? With Noble Mobility, you have a single point of contact. Our alliance of professional and qualified staff provides high-quality and customized services, knowledgeable and decisive, reliable and inventive.
The six participants of Noble Mobility each form a leading company in the sector, and are in excellent financial and operational health!

GRS (Global Relocation Services) is an internationally operating relocation organization with fully ISO certified offices in over 90 countries. GRS is EURA certified.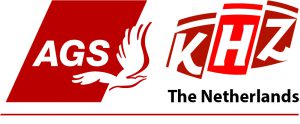 AGS KHZ is the largest independent organization for international moves. AGS KHZ provides both private and corporate relocations for various parties, including government bodies, multinationals and non-profit organizations.

Koninklijke De Gruijter & Co. has 130 years experience in the upper segment of the private and business markets. Private individuals, multinationals, executives, as well as embassies form part of the regular customer base.

Passies has since 1937 been a specialist in the internal and external relocations of offices, companies and institutions. Passies has the Erkende Projectverhuizers certificate and guarantees a carefree move.

XL Pack is the specialist in the area of industrial packaging. From made-to-measure wooden boxes, crates and transport floors to the ceiling and vacuum packaging of your goods.
All six companies retain their own identity. It is the combination of knowledge and experience that gives the added value!